Latest "Performance" Was Hosted By Record-Breaking Women's Skydiving Team To Help Fellow "Sky Sister" Rock Her Cancer Battle With A Livestream Show
BOSTON former guitarist and vocalist David Victor has launched a hospital music charity organization Harmony & Healing, which delivers professional caliber musical performances for patients and their loved ones in hospitals, children's wards, and cancer centers.
His most recent "performance" was a virtual show hosted by the "Sky Sisters," a group of four world-record skydiving women, for their fellow "Sky Sister" battling cancer.
The "Sky Sisters," a group of four world-record skydiving women, recently surprised one of their own with a musical tribute to help her heal.
The online musical visit was organized by San Francisco Bay Area resident and "Sky Sister" Jill Scheidel. Scheidel's long-time friend and fellow skydive teammate, Janet Lundquist is battling a second round of cancer and the disease and treatments have been, in Lundquist's words "Brutal."
Victor founded Harmony & Healing in 2019. However, with COVID-19 derailing the plans of in-person musical visits, Harmony & Healing now offers the services of the charity anywhere in the world via the "Virtual Visits" program.
Family members or friends of patients have the opportunity to organize the online visits and everyone can enjoy the music together via Zoom, Facetime, Google Meet or the patient's preferred platform.Harmony & Healing will often take musical requests and Victor will pair the virtual visit recipient with the perfect musician. Following the visit, Harmony & Healing provides a video of the Virtual Visit to the recipient and loved ones to enjoy.
Scheidel and her "Sky Sisters" have organized and participated in several world-record skydives for large formations, including many through Jump for the Cause (JFTC). JFTC is a non-profit all-female team that has set world records to raise money for breast cancer research. The group was co-organized by Mallory Lewis, the daughter of Shari Lewis, the puppeteer of Lamb Chop.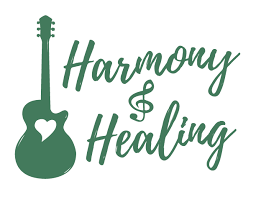 Everyone on the "Sky Sisters" virtual visit has battled or is currently battling cancer, and Scheidel saw this as a unique and welcome opportunity to support her life-long friend.
To learn more or to donate, visit the Harmony & Healing website.