Creature Benny's Tales Moste Wretched, Vol. 2 Is The Sixth Release Of C.B. Phase II Featuring 20 Songs; Set For June 30 Release
LA Avant Garde Artist Creature Benny has revealed details for the completion of Phase II of his highly-acclaimed DIY musical output. The experimental artist is unveiling the much-anticipated Creature Benny's Tales Moste Wretched, Vol. 2, the sixth and final collectionin his second series of releases, on Friday, June 30 on all DSPs.
Creature Benny's Tales Moste Wretched, Vol. 2 features 20 songs comprising all tracks from the five EPs preceding it, plus an instrumental intro, two instrumental interludes, and four bonus tracks, including two new cover songs. One song, in particular, that stands out for Creature Benny is "City of Bones," a bonus track on the album that he wrote and performed with his band Exotic Pets during college in New Orleans.
"'City of Bones' was one of the last songs we wrote as a band, and one that I was always particularly happy with," he said. "I'd had the instrumental from my college friend and fellow Exotic Pets band member Trent Dunbar sitting in my Dropbox for eight years when I decided to finally record the vocals and include it on the album as a bonus track. I am super stoked for this to be coming out after all this time."

~Creature Benny
Creature Benny Phase II started in March 2022, with the fifth EP released on December 30, 2022, after the successful run of Creature Benny Phase I releases in 2020, wrapping up in January 2021. Phase I, which included Tales Moste Wretched, Vol. 1, as well as The Spooky America EP and four digital 7's entitled C.B.2 through C.B.5, received rave reviews from fans and critics alike for its observational, yet hard-hitting social commentary delivered in an eclectic, DIY everyman, punk sound. In fact, Music Mecca described the album as:
"The massive 18-track collection is filled top to bottom with bold, energetic songs that push the boundaries of familiarity and comfort, offering a fresh take on what singer-songwriter music can take form, as CB isn't shy to admit that he has an "amateurish approach" to both the guitar and lyrical components of his work, but this is because it contributes to his identity as "kind of a campfire punk singer-songwriter.
With heavily distorted electric guitar and vocals, the listener is free to bask in the rebellious-rock nature of the songs or to listen closely and consider the shameless truth covered in a range of topics CB is not afraid to speak out about." ~ Erin Victoria Edgar, Music Mecca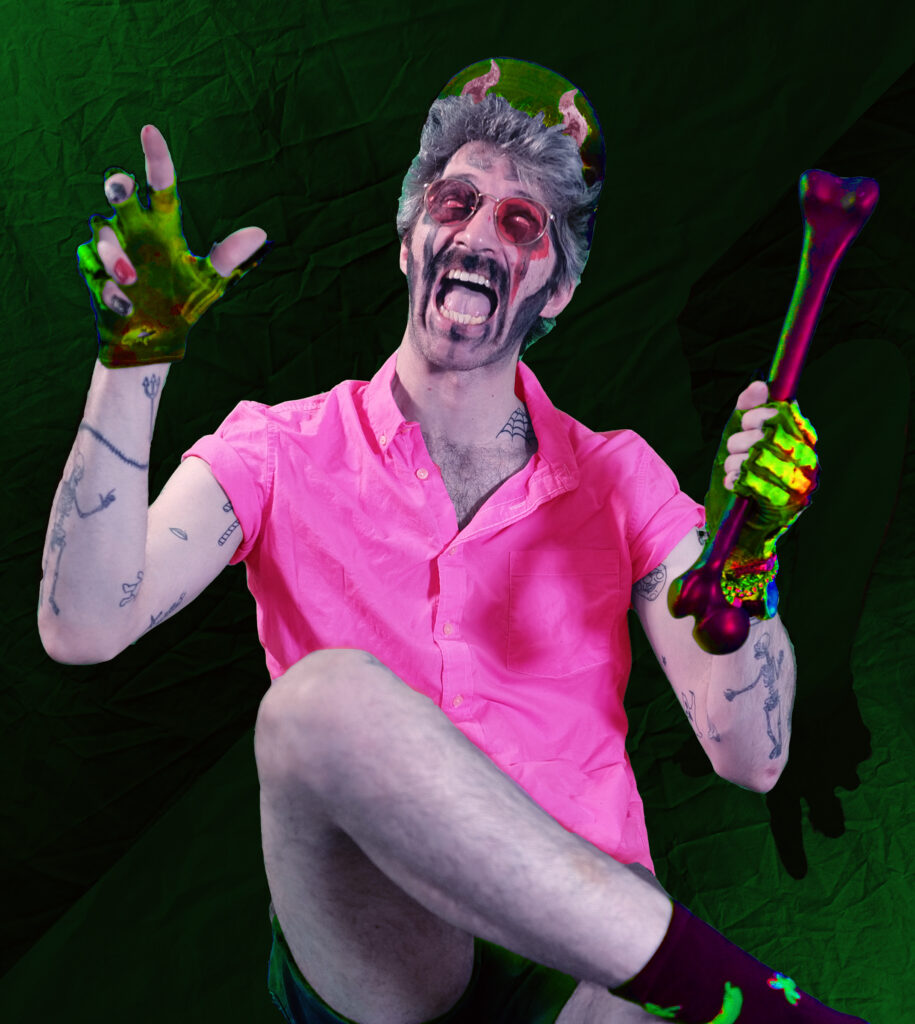 The tracklisting for Creature Benny's Tales Moste Wretched, Vol. 2 is as follows:
Moste Wretched Intro II
Double-Edged Ed
Why Oh Why?
Had 2 Bail
Cozy Boy (feat. John Crowley)
Rocko von Murdercore
Moste Wretched Interlude II
Death and Taxes
Crooked Man
The Devil's Deal
The Devil's Due
Wobbling (Pretty Grim)
Run Up The Bones
Life Is Sick (Coo coo Ka-choo)
Moste Wretched Interlude II.i
Excitable Boy
Rocko von Murdercore Extendo (Bonus Track)
Eyeball Skeleton (Bonus Track)
Gimme Some Truth (Bonus Track)
City Of Bones (Exotic Pets (Bonus Track))
Follow Creature Benny @Creaturebenny
About Creature Benny
Creature Benny is a project by music industry professional Benton Oliver, who works in management helping artists, bands, and producer clients manage their careers. Benton has also worked with live music organizations including the New Orleans Jazz & Heritage Foundation, Preservation Hall, and the New Orleans Jazz Orchestra.
Prior to launching Creature Benny, Oliver recorded and released music under the name "goodie." goodie music was conveyed primarily through rapping, almost entirely over self-produced beats made with YouTube drum loops layered with self-recorded acoustic guitar and other instruments. Songs also took the form of instrumental piano pieces, introspective caterwauling over violins, bongos, and harmonicas, and FL Studios-produced beats. All goodie music is available on Bandcamp at (https://goodiefresh.bandcamp.com/).