The jazz opera, Mirror Butterfly: The Migrant Liberation Movement Suite, artfully blends music, voice, freedom and an urgent call for self-determination.
It is without doubt one of the most striking recordings of 2019.
Created by the Afro Yaqui Music Collective, this compelling music could not have arrived at a more febrile time in world history.

Ours is a global (dis)order characterised by rapacious capitalism, a looming climate and environmental cataclysm, rampant patriarchy, an epidemic of forced migrations across several countries, and internal displacement through increased ethnic, religious and national conflicts.
The historical sweep of Mirror Butterfly is vast.
While the opera is a tribute to migrant resistance to the destruction of their ecologies, economies and cultures through slavery and colonisation, the clarion call of matriarchal justice can be heard throughout the work.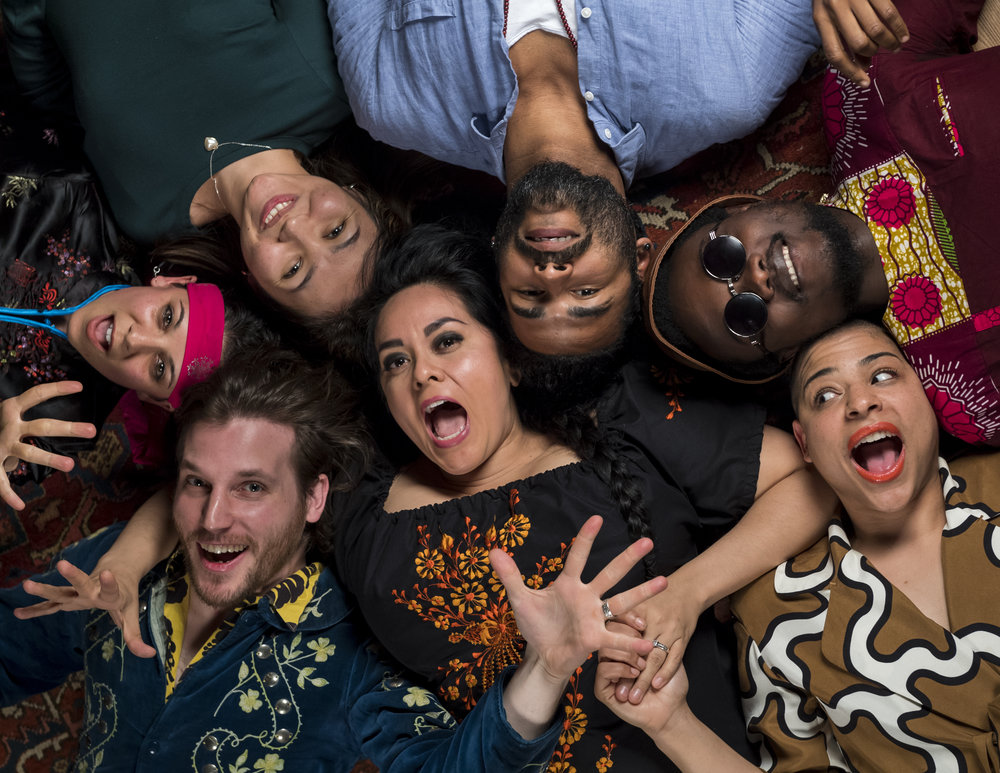 Thanks to the perspicacious pen of librettist Ruth Margraff (with contributions from Nejma Nefertiti), the plot (interspersed with baritone saxophone improvisation, funk and hip hop music) is heartily brought to life.
The plot involves the battle of three mythical warrior sisters – a mulberry tree, a wildflower, and a mirrored butterfly – against the sword which embodies capitalism and patriarchy.

The stories surrounding the warrior sisters draw on Mayan and Zapatista parables and from interviews with activists including multi-disciplinary artist and former Black Panther "Mama C" Charlotte Hill O'Neal, Kurdish women's movement organizer, Azize Aslan, Afro Yaqui co-founder Gizelxanath Rodriguez, and Reyna Lourdes Anguamea.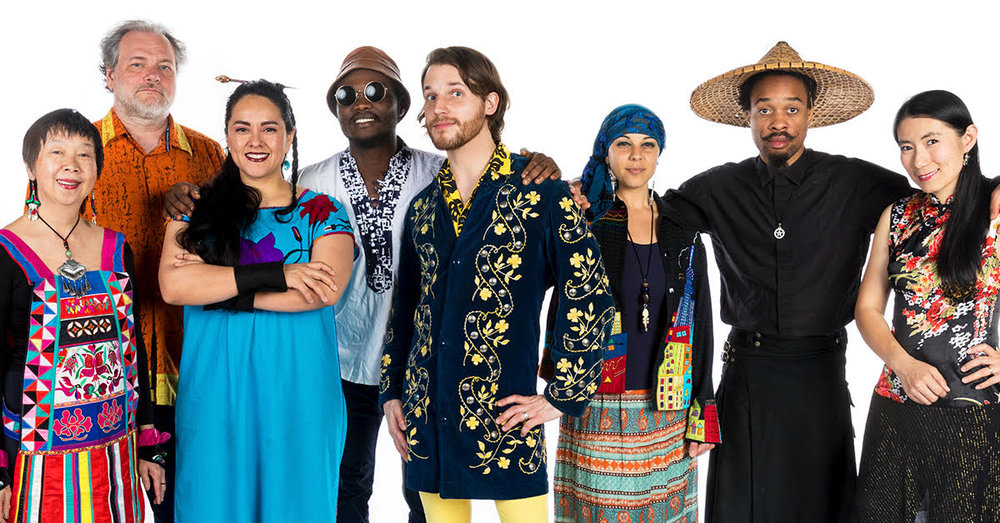 AYMC describes itself as a "post-colonial big band dedicated to activating the histories of resistance and collaboration between African diasporic and indigenous communities".

They go on to say that "within our journeys, the voices of pan-Asian revolutionaries and working class allies have also added to this chorus, which celebrates the radical legacies of Maroon Societies – multi-ethnic societies built by escaped slaves who fled the plantation to build a new world based on cooperative labour and uncompromised freedom".
AYMC originated in a collaboration between American baritone saxophonist Ben Barson and Yaqui-Mexican soprano Gizelxanath Rodriguez, who joined forces to form a group based on music.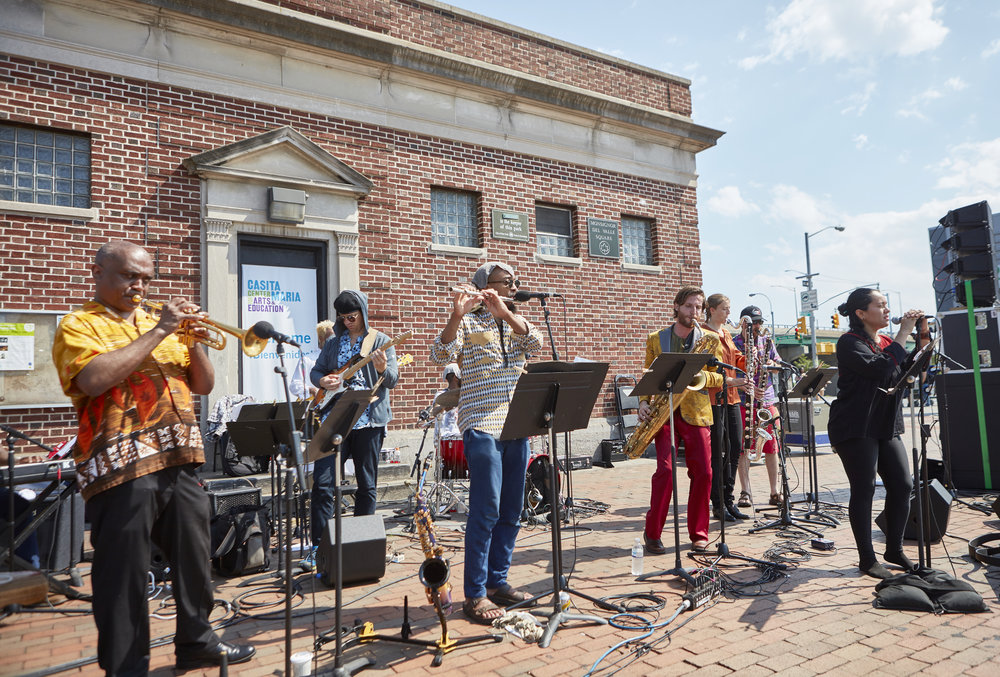 Over the years, the Collective has been rounded out by Samuel Boateng (Ghana), Hugo Cruz (Cuba), Beni Rossman, Ben Opie, Kelsey Robinson and Roger Romero (Pittsburgh, PA), Yang Jin (China/Pittsburgh), Nejma Nefertiti and Bernard Grobman (New York), Aidana Yntykbayeva (Khazakhstan) and dozens of others.
Barson is an ASCAP award-winning composer and protégé of the late baritone saxophonist and composer, Fred Ho.
He has been unrelenting is his commitment to making music which bespeaks the political and social upheavals of the day.
As an ethnomusicologist and keen student of anti-colonial and post-colonial struggles around the globe, Barson's artistry is firmly located within the tradition of jazz protest music going back more than half a century – Charles Mingus' Fables of Faubus, Max Roach's We Insist: Freedom Now Suite, and Billie Holiday's Strange Fruit, among others.
For more information please visit this weblink.