"What Have I Done?" Video To Raise Awareness For Domestic Violence
After exploding onto the Billboard and Foundations charts last month with their latest single "What Have I Done?" taking the #1 Most Added Mainstream Rock Song spots and breaking into the Top 40 Billboard Mainstream Rock Indicator chart, East Coast rock outfit Huxley has released their sobering new video.
The official "What Have I Done?" video, which addresses America's domestic violence crisis, was directed by Trevor Jennings is available now via the band's official YouTube Channel https://www.youtube.com/watch?app=desktop&v=_s-PwVvrDoE.
"Nearly 20 people per-minute are physically abused by an intimate partner in the United States alone," the band explains. "This equates to more than 10 million women and men each year. The onset of COVID-19 brought with it a new struggle for abuse victims, in that safely making contact with support services became vastly more difficult. Our hope here is simply to raise awareness, encourage people to look out for one another and try to shed even the smallest ray of light on the severity of this pandemic within a pandemic."

In addition to their mission to raise awareness, the band has also called for public support for one of the largest social services in their home state of N.J., The Center For Family Services.
Huxley's poignant video comes at the height of their successful radio campaign for the single. Currently at #33 on the Billboard Mainstream Rock Indicator chart and #41 on the Foundations chart, "What Have I Done?" has received support from such rock stations as KTMR (Cleveland, OH),WMMD (Biloxi, MS), KFNS (St. Louis, MO), and WWSK (Long Island, NY), who have been playing the track since its release.
While "What Have I Done?" is the first time Huxley has charted nationally, this isn't the group's first foray with fame. In fact, their debut, self-titled, EP, which was released in the Winter of 2020, received critical acclaim from fans and the media alike with reviewers describing their music as "hopeful and angsty …showcasing their independent ideals and powerful sound" (mxdwn.com)and as a band "who has conquered and defied the odds of transitioning music genres while still adding vignettes on their heavy musical past into their new EP to create a unique, creative, and confident sound" (The New Fury).
Local East Coast radio stations also quickly took notice of the South Jersey/Philly rockers with 93.3 FM WMMR naming them as "Jaxon's Local Shots Artist Of The Month" for January 2020 and 95.9 FM WRAT awarding them the title of "Jersey Rock Band Of The Week" that same month.
Then the Covid-19 Pandemic hit. With no opportunities to tour and the band forced to reexamine their strategy moving forward, Huxley decided to link back up with producer, Chris Kelly, and do what they do best; create.
"While Covid forced us to approach recording a bit differently than we'd like, it also granted us time to really examine what defines Huxley as a band and work to further evolve ourselves," says vocalist Doug Goldspiel. "Our latest track 'What I Have Done?' is the first step in that journey, keeping our focus on the energy and writing a strong hook, but adding a newer sense of dynamics and what we hope is a new level of maturity to the Huxley sound."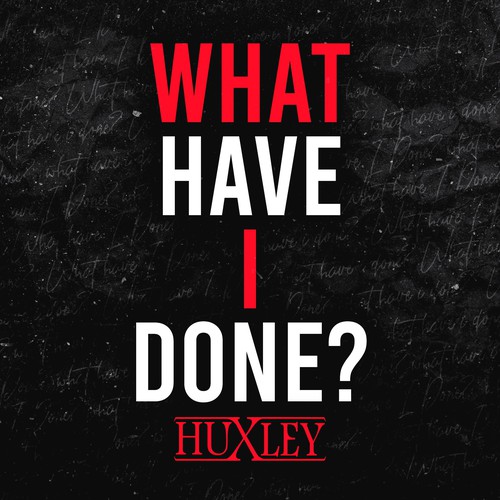 For more information about Huxley, visit dohux.com.
Follow on Social:
Facebook: https://www.facebook.com/huxleytheband​
Instagram: https://www.instagram.com/huxleytheband/​