A Riveting Video Accompanies The Release And Provides A Glimpse Into The
Singer-Songwriter's Forthcoming Album Hopeless Romantic
Renowned alt pop rock singer-songwriter Brenden Starr has unveiled his first solo track "Top Of The World" from his forthcoming album Hopeless Romantic (early 2023) on Friday, September 16. Describing the song as "inspirational" and "about believing in yourself," Starr says it was important to release "Top Of The World" first as it sets the tone for the rest of the album.
"This song is about believing that you can achieve whatever goal you're striving for," he says. "It's about just getting that one shot and to have a taste of what it's like and taking whatever opportunity arises."
Starr means what he says. As his debut solo release, "Top Of The World" is his maiden voyage into a solo career and one that he has longed to pursue after years of performing with other bands and artists. The result is a deeply-honest, hook-laden, rock anthem – thanks to Hayden Calhoun on guitars/bass/programming and Starr on drums – with explosive choruses and melodic verses that Starr sings effortlessly.
"I just want listeners to be able to relate to my lyrics and know how deep I get with my vocals," he says. "Also, how real I am with my messages in my songs – I don't hold back."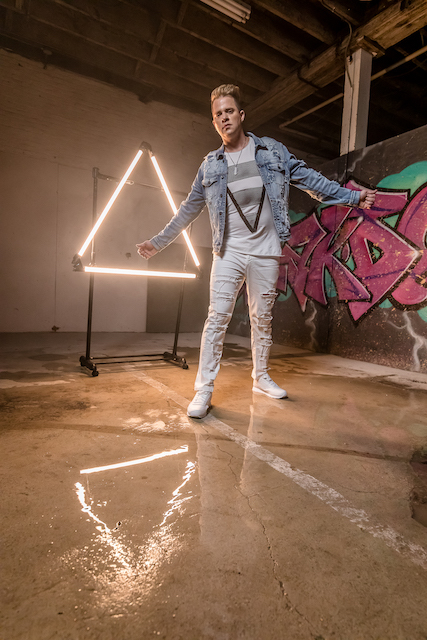 To help capture this sound, Starr sought out Engineer and Co-Producer Hayden Calhoun of Dark Side Audio Studio (Mechanicsburg PA), who he says was "always on the same page with me and understood the sound I was trying to achieve."
He also enlisted Robert McCoy (Philadelphia, PA) to direct and produce the "Top Of The World" official video to celebrate the release of the single. According to Starr, he wanted the video to visually depict the emotion and message of the song.
"If things are getting tough, be strong and roll with the punches. Be the flame in the fire," he said.
To view the video, visit https://youtu.be/DLs8EUtCeTE.
"Top Of The World" is available at:
Soundcloud: https://soundcloud.com/user-562337349/brenden-starr-top-of-the-world/s-kYHLHwzDUc0
Apple Music: https://music.apple.com/album/1637934236
Follow Brenden Starr @Brendenstarr12 (FB and YouTube)