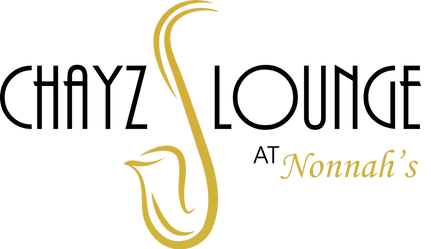 LIVE  MUSIC in Columbia, South Carolina 
Chaye Alexander began her career as a radio personality in New York City. During her years on air, Chaye won the hearts of listeners with her musical eclecticism and warm, charismatic demeanor. The success of her radio broadcast lead to Chaye being offered and subsequently acting as producer for the television show, "Have U Heard", where she presented emerging talents, as well as entertainment luminaries, such as TLC, Boyz II Men, Eric Benet, and many others. Chaye established her signature affable interview style and became renowned in and outside the media industry for bringing a truer, richer sense of the subject to audiences. Have U Heard lasted three (3) seasons and was syndicated in 13 cities throughout the USA.
To gain more control over her concept, in 2009 Chaye launched Chayz Lounge, which began as the online radio station and virtual space to enjoy the sounds of smooth R&B and jazz 24/7! It also provided an avenue for recording artists to reach a global audience. Thanks to the millions of loyal listeners, Chayz Lounge became one of the top radio stations on the web in its genre. The radio station continues to satisfy music lovers worldwide with its consistent delivery of great music under its new name, Chayz Lounge Radio. Here, Chaye spreads the power of sound to an eager world, bringing listeners music that's well-known and soon to be better-known. Further, as host of "The Listening Room" radio show on the station, Ms. Alexander is able to get behind the scenes of the creative process via her conversational interview style. Past guests on her show include Dionne Warwick, Paula Cole, Sheryl Lee Ralph, Gloria Loring, Jody Watley, Oleta Adams, Laurel Holloman, Eriq La Salle, Teddy Riley and countless others.
Chaye had more in mind for Chayz Lounge. She envisioned it being a brick & mortar space for live performances. The back room of Nonnah's restaurant provided the perfect setting for such a concept. In June 2017, the Chayz Lounge venue concept was brought to life. The venue's 80-seat intimate listening room setting invites patrons to experience the finest talents from the Jazz and rhythm & blues genres the way it was meant to be… Up Close and Personal!
For decades Chaye has provided avenues for musicians to be seen and heard. She continues to shine the light on talent each week via the sold out shows at Chayz Lounge. What's next for this multimedia talent? You can expect more of Chaye's devotion to music, dedication to delivering quality shows at Chayz Lounge and an engaging, attentive approach with her guests on her radio show. Get ready, get set, and stay tuned for a whole lot more from Chaye Alexander!  In the meantime, click on the images below to listen to conversations with some of the past guests Chaye's radio show.
Want to learn the complete background on Chaye Alexander? Click here to read more.