"Dig It Up" Is Part Of The Esteemed Duo's Forthcoming 10-Track Debut Album
On the heels of the success of their debut song "Captivation," critically-acclaimed singer-songwriter duo Stereo Glow are coming out swinging with their sophomore effort. The artists, whose debut earned them praise for its "transcendental guitar solos and affective vocal harmonies" (Lost In The Manor, March 2023), have released a much more rocking, multi-dimensional song entitled "Dig It Up," which is available on all DSPs, along with the accompanying video at https://youtu.be/F3v8PkecCKo.
According to Lead Vocalist and Multi-Instrumentalist Jessica Jellen, their follow up track "is about the indestructible nature of truly believing in something." Swapping out the sweet sensibilities of their debut for a more gritty and obscure sound, Stereo Glow creates a dark, albeit satisfyingly sonic landscape, laden with Jellen's sultry vocals and piano playing and Mark Burke's impetus guitar and bass riffs.
"We wanted to show a different side to Stereo Glow with this song," said Burke. "A darker, more mysterious side that is still melodically-driven but delves a bit deeper into our explorative nature as songwriters and performers."

~Mark Burke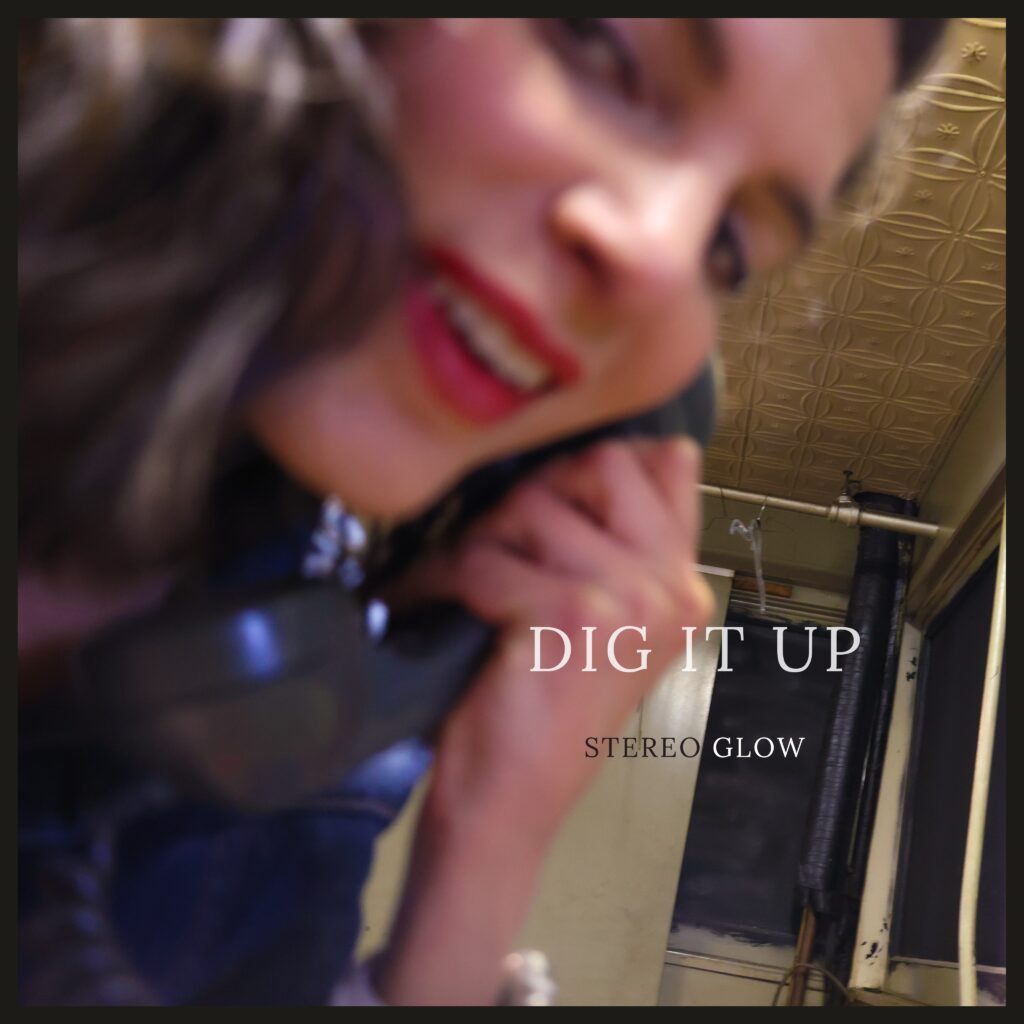 "Dig It Up" was recorded at Neon Note studio in Camp Hill, PA and produced by Mark Burke and Jessica Jellen. It was mixed by Howie Beck, a Canadian musician, mixer, producer, and three-time Juno award-nominee based in Toronto Canada and mastered by Noah Mintz, Canadian rock singer-songwriter and owner of studio Lacquer Channel Studio.
Dig It Up" is the second song from Stereo Glow's forthcoming 10-track debut album, which is slated for a May 5 release.
To listen to "Dig It Up," visit:
For updates on Stereo Glow, follow them @stereoglow (Facebook) | @stereo_glow (Instagram and YouTube).