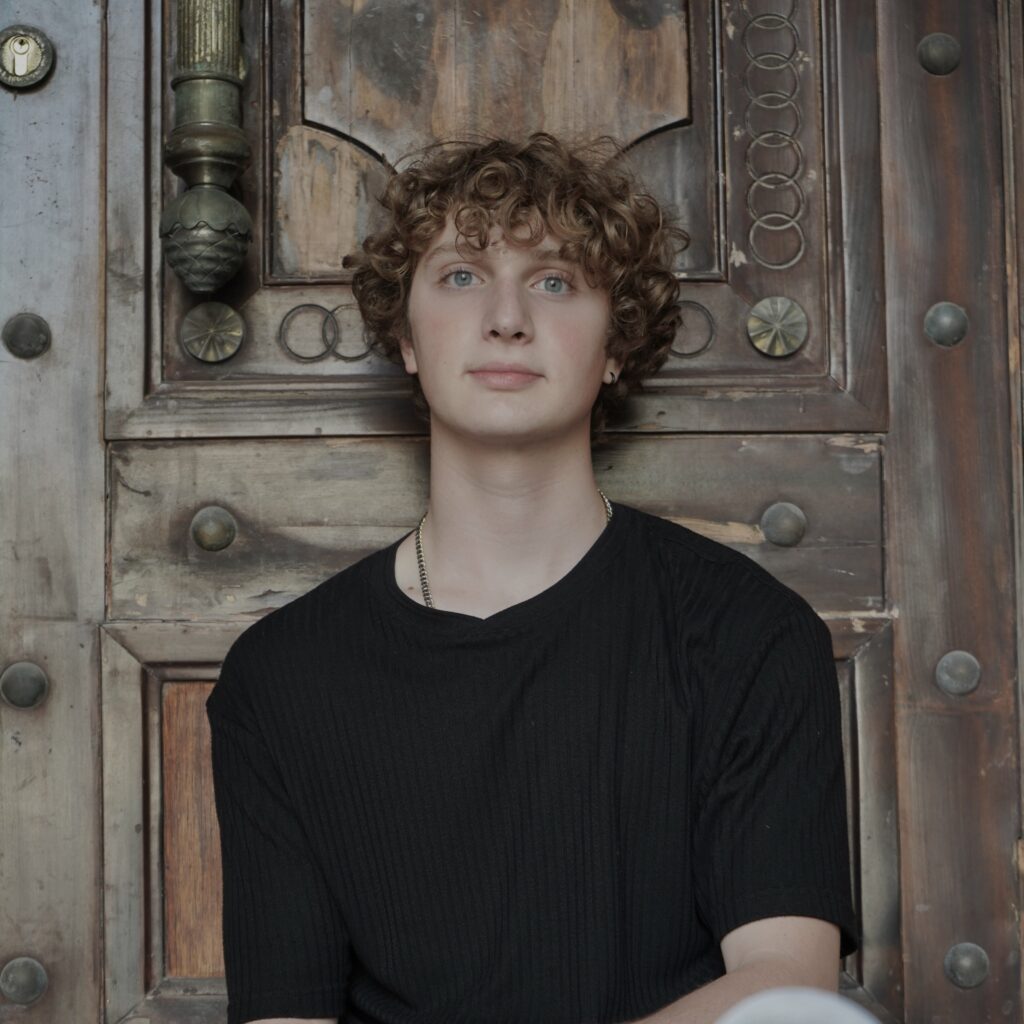 After amassing critical and commercial acclaim with previous releases like "Across The Room," and "Riptide," Nash McGrew (Nash)fans have been anxiously awaiting the release of his newest song "Lights Out." An amalgamation of pop sound and original flow that is unique to the young artist, the single is now available on all DSPs and at https://ffm.to/lightsout_nash. The multi-talented artist has also unveiled an accompanying video at https://youtu.be/RJLt0PTY7tQ.
According to Nash, his latest track embodies the regret of losing young love while utilizing an alternative sound that pulls the listener into the story. "Everyone that has felt the pain of teenage relationships can relate to these lyrics," he said. And Nash's ability to incorporate the anxiety of heartbreak with an original sound will make this a must-listen-to single.
"Lights Out," incorporates low, smooth melodies with notes of new-age pop and inventive chord progressions. It sends the listener on a journey back into their teenage years, enduring the pain of regret and lost love. As his own lyrical writer, musical arranger, and producer, Nash has had the ability to hone in on his sound and create a following of dedicated fans.
"This song is inspired by relationships and the hours at night that I start feeling regret, overthinking the things that I've done," said Nash. "It shows that there is never only one side to the story in relationships."

~Nash
The latest in a series of songs from his new collection, the visionary artist says he plans to release a new single every month and a half. Following "Lights Out," Nash will use his time to conduct live, acoustic performances and promote his life behind the stage to engage further with audiences. To view this process, check out Nash's socials, Instagram @Nash_McGrew, and YouTube @NashMcGrew, in between releases.
"My fans can expect me to start venturing into new territories of music but still keeping my overall signature style," Nash said. "I am excited for this new phase in my career."
Since writing and performing at the early age of 14, Nash has evolved his art to become an extension of himself, always growing but staying true to his roots. His eclectic style continues to mature with each release, allowing him to further explore his talent without giving up any pieces of his musical identity.
For more information about Nash, follow him @Nash_McGrew (IG) | @NashMcGrew (YouTube) | @nashmacsmack12 (Snapchat)