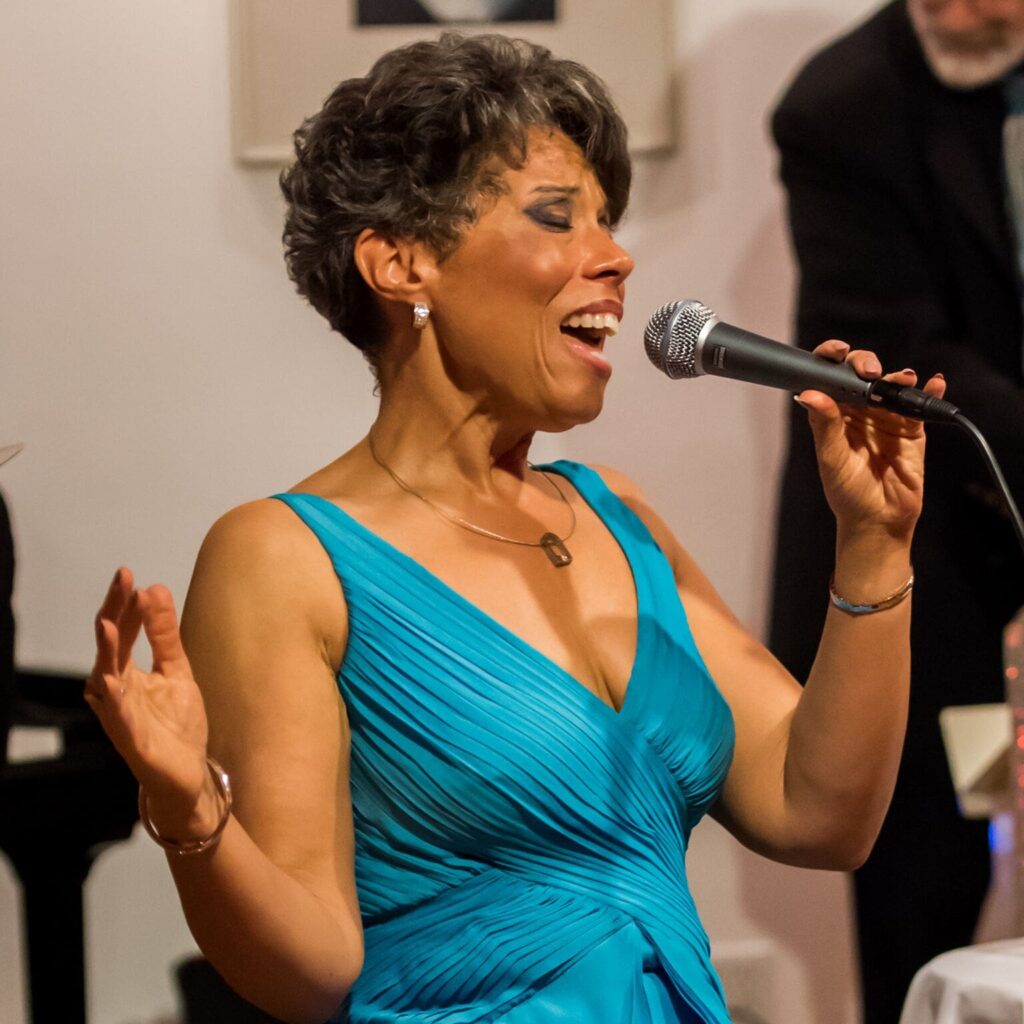 By John Stevenson
With 'Pure Imagination', recorded on her own Amber Inn imprint, Amber Weekes amply demonstrates that she belongs to the rich tradition of the jazz diva.
Indeed, on her most recent recording, the Los Angeles-based songstress sweetly swings her way into the ears and hearts of listeners.
Amber adeptly interprets a brace of compositions, including choice jazz standards, and three songs from the prolific pen of the late vocalist and civil rights activist, Oscar Brown Jr.
Among these, is a poignantly rendered, "The Snake", which was repeatedly and controversially referenced by Donald Trump during his 2016 Presidential campaign.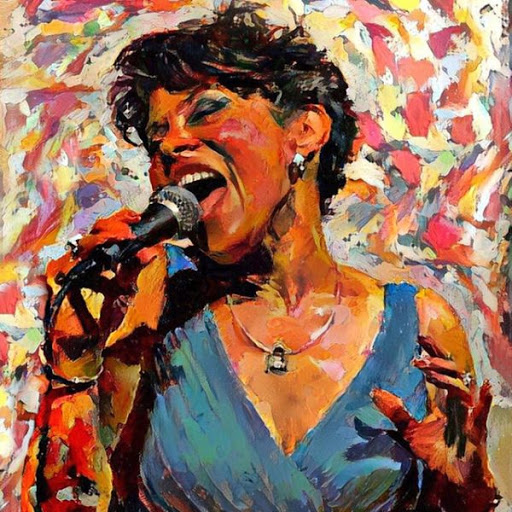 On Pure Imagination, Amber is surrounded by some of the best musicians in the City of Angels.
They include pianists Peter Smith and Tony Copodonico; bassists Trevor Ware (co-producer) and Jeff Littleton; drummers Charles Ruggiero and Nathaniel Scott; saxophonist Keith Fiddmont; trumpeters Curtis Taylor and Scotty Barnhart; violinist, string arranger/conductor and co-producer Mark Cargill; and veteran LA percussionist Munyungo Jackson.
She swings like the gallows on Cole Porter's "It's All Right With Me", and Sunny Skylar's "Got to be This or That".
Her affinity for bossa nova rhythms comes through brilliantly on the album's title track, taken from the Willy Wonka and the Chocolate Factory (1971) soundtrack, and the Johnny Mercer/Barry Manilow tune, "When October Goes".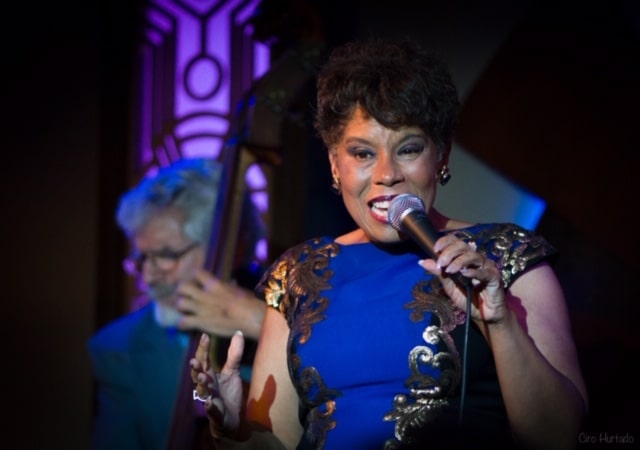 It all makes perfect sense when you consider that Amber comes from a musical family with roots in the Caribbean islands of Barbados and Jamaica.
Her father, Martin, who eventually became a lawyer, started out as a trombone player and a Frank Sinatra devotee "who sang while he was in the US Army and in New York City clubs".
Amber's mother was a classically trained musician and a choir soloist in the Episcopal Church.
"As children, my sisters and I all sang, and we were surrounded by jazz musicians and audiophiles of all sorts. My sisters did not pursue music beyond high school, but they played piano and sang when we were young."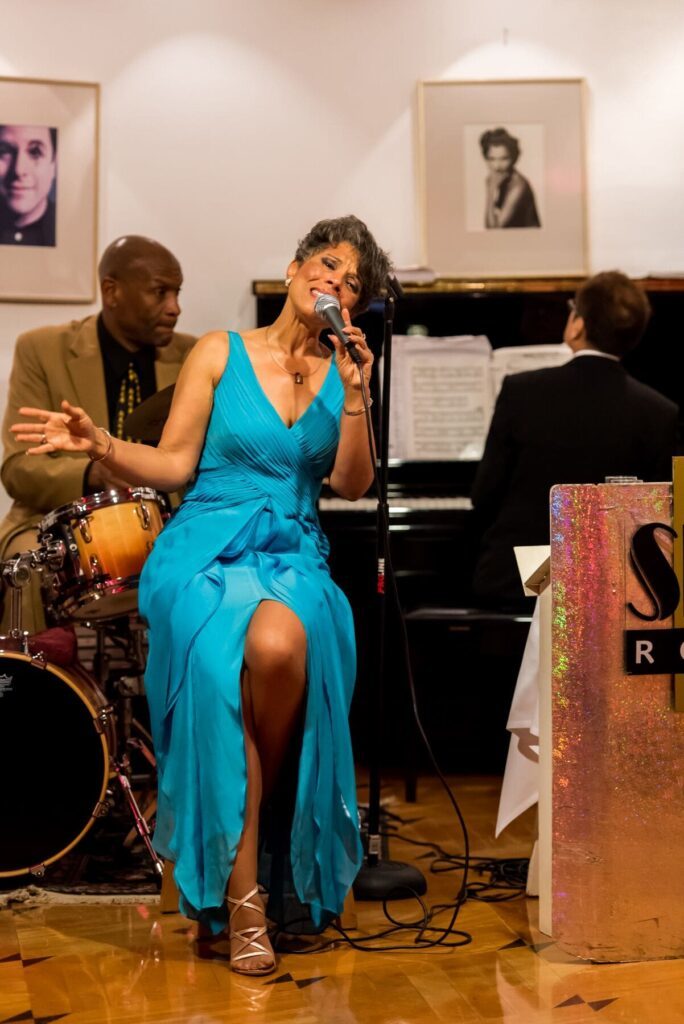 Her paternal grandparents ran Weekes Luncheonette. Among its patrons were Duke Ellington, Diahann Carroll, Billy Strayhorn, Lena Horne, Sidney Poitier, and Harry Belafonte.
Amber began singing as a child and considers her early influences to include Diahann Carroll, Nancy Wilson, Ella Fitzgerald, Sarah Vaughan, and Lena Horne. She studied voice with Phil Moore, Catherine Hansen, Sue Fink and Sue Raney. She has performed at many of Los Angeles' top clubs in addition to the New Rochelle Jazz Festival in New York and Caesar's Palace in Las Vegas.
Amber believes in the universality of jazz and the power of jazz artists to touch the world:
"I am a very great fan of actor Wendell Pierce. In his book, "The Wind in the Reeds," he says the more of our authentic selves [as artists] we bring to our art, the more universal our work becomes. In my opinion, jazz gives room for this in a way that no other art form does. Yes! There are cell phones. There is social media. There are all kinds of things going on in this crazy world, but as long as there are human beings, we all have the need to be touched. Jazz is an art form that can be that vehicle. Its popularity may ebb and flow, but it will never, never die. If it does, humanity will disappear."