The Artist, Composer, International Producer And Multi-Instrumentalist Is A One-Woman Tour De Force
International cyberfunk star Princess Nostalgia, whose talent and creativity know no bounds nor limitations, has announced the release of her red-hot summer single "No Guru" on Wednesday, June 21. The title track to her much-anticipated forthcoming EP (Fall 2023), the poppy, funk-infused, R&B song is the last of four singles that were re-released after her self-produced catalog earned her the mentorship of Grammy Award-Winning Producer Dave Hillis (Pearl Jam, Afghan Wigs, Temple Of The Dog.
Written, performed (except for the guitar riffs, which were played by Joe Leytrick), recorded and produced by Princess Nostalgia, "No Guru" is what she hails as her "most sincere yet mainstream pop song to-date." She explains that, much like herself as an artist, producer, composer and multi-instrumentalist, it is layered in nuances that often contradict each other.
"Despite the often-philosophical elements of my songs, I really just want people to stop thinking, dance, and feel good when they hear my music," she said.

~Princess Nostalgia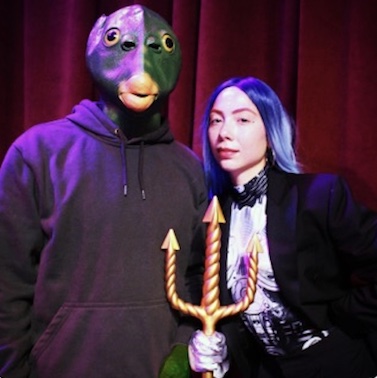 To celebrate the release of "No Guru," Princess Nostalgia is also unveiling an exclusive video on June 21 that depicts the child-like force behind the song. Directed and edited by the artist with cinematography by Vondre Clark and costume design by Paige Rodgers, the video conveys the cyclical movement of love and loss and was filmed at a local theme park to depict a youthful sense of innocence.
For more information and/or to follow Princess Nostalgia, visit https://linktr.ee/princessnostalgia.