"Captivation" Is A Colorful And Bold Alternative/ Pop Rock Anthem That Sets The Tone For The Rest Of The Record
Critically-acclaimed ethereal melodic rock duo Stereo Glow has announced the release of their debut single from their much-anticipated forthcoming album. "Captivation," which they describe as a "colorful and bold alternative/pop rock anthem," will be available February 10 on all DSPs, along with their riveting video (https://youtu.be/xkc9T4_PFI4).
According to Jessica Jellen, vocalist and percussionist for Stereo Glow, the duo chose the track as their debut because it epitomized "the sheer excitement we had for this entire project." She said "When Mark [Burke, acoustic and electric guitar, synth, bass, and background vocals for Stereo Glow] and I started writing music together, we were absolutely amazed by what was happening. Our two different points of view mixed together and the material seemed to come together effortlessly in an unexpected and intriguing way – it was electric."
This energy is evident throughout the song as the duo effortlessly takes the listener through a journey that is visual and enigmatic, filled with inspiration and momentum. The catchy beats and pop-like choruses of the song are enhanced by the hope-filled lyrics that, according to Jellen, remind us to "permit ourselves to dream, even those dreams might exist in a place we might not realize is there."
"This song is about the feeling of being re-introduced to a true part of yourself that has always been there, but, somehow, has been forgotten," she said. "When it is discovered again, it is both familiar and surprising almost like having a reoccurring revelation. It feels grounding but, also fun and refreshing, as if the child inside can play again. We merged this mysterious experience with the exhilaration of creating, which we feel often flows best from this "place" just described, and being completely enamored by the process of it."

~Jessica Jellen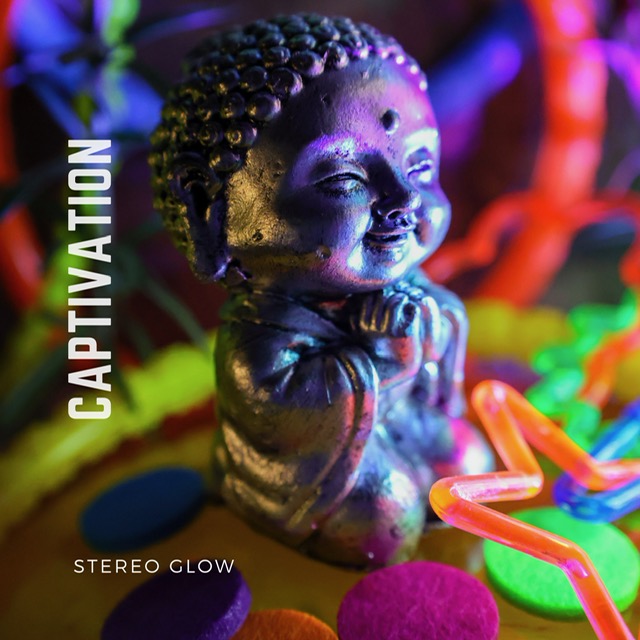 "Captivation" was recorded at Neon Note studio in Camp Hill, PA and produced by Mark Burke and Jessica Jellen. It was mixed by Howie Beck, a Canadian musician, mixer, producer, and three-time Juno award-nominee based in Toronto Canada and mastered by Noah Mintz, Canadian rock singer-songwriter and owner of studio Lacquer Channel Studio.
'It was a honor collaborating with Howie and Noah, who have worked with artists we deeply admire such as Feist, Broken Social Scene, Sarah Harmer, and Charlotte Day Wilson," said Burke. "They really helped this song set the tone for the album."

~Mark Burke
Stereo Glow's debut album is slated for a May 5 and will have 10 tracks.
For updates on Stereo Glow, follow them @stereoglow (Facebook) | @stereo_glow (Instagram and YouTube).