The Duo's Breakout Hit Single "Annabelle," Featuring Tom Morrello, Peaked At #55
On The Triple A Charts
On the heels of the success of their breakout hit single "Annabelle," which featured a guest appearance by iconic Guitarist Tom Morrello, Rock Amerciana Artists Mister Green have announced the release of their debut album Stay Tuned on December 9. The duo, which comprises singer-songwriter Andrew Lindner and producer/co-writer Mark Renk (Helmet, Maroon 5, P.O.D.), describe the record as "fresh and provocative and at the same time, familiar."
"The listener will be taken on a journey of nostalgia spanning the pre-rock n' roll rhythm and blues through the punk movement of the seventies and nineties. We access nostalgic-sounding melodies, not just for gratuitous sake, but because early rock n' roll and the music pre-dating it was exploring the art of turning a passive listener into an active participant in the music," said Lindner. "The record should cause the listener to unconsciously tap his or her foot to the beat of the song. 'Feel' the song versus just listening to it. If we did our job, that's exactly what fans will experience with this album."

~Andrew Lindner
To create this rich listening experience, the duo leveraged each other's innate talents and gifts. Meeting almost surreptitiously over a shared reverence for great songwriters and story tellers, it was integral that Lindner's love of verses and choruses were woven throughout the record while Renk's masterfully-stacked, intricate harmonies soared effortlessly over the music.
"Mark and I have a ton of mutual respect for the other's journey leading us to this unexpected partnership," said Lindner. "Our life stories are so different yet our values and passions are very similar. Our wildly different back stories put us in a position to explore things lyrically and musically through two completely different lenses, resulting in compositions that have not only musical harmony, but thematic harmony as well."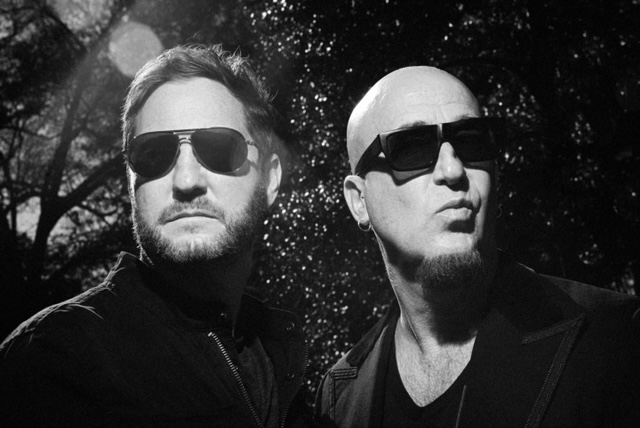 In addition to Morrello, who performed on Mister Green's debut single "Annabelle," which peaked at #55 on Triple A Radio, the duo enlisted such world-class musicians as Guitarist Corey Churkoff (Shania Twain), Keyboardist Bob Malone (John Fogerty), Percussionist Jim Kaufman, Acoustic Guitar/Electric Guitar/Harmonica Player Andrew Lindner, Acoustic Guitar/Electric Guitar/Pedal Steel/Mandolin Player Art Santora, Drummer/Bassist Shane Gaalaas, Drummer Dylan Howard, Bassist Gregg Cash, and Vocalist Mark Renk.
The result is a catchy, melodically-driven Americana rock album that delivers a side of southern twang that will feel instantly familiar upon the first listen. One would never suspect that this is Mister Green's first foray into releasing their own music … and their hope is that they inspire music lovers of all ages to never give up on their dreams. No matter what challenges they face or what stage in life they are in.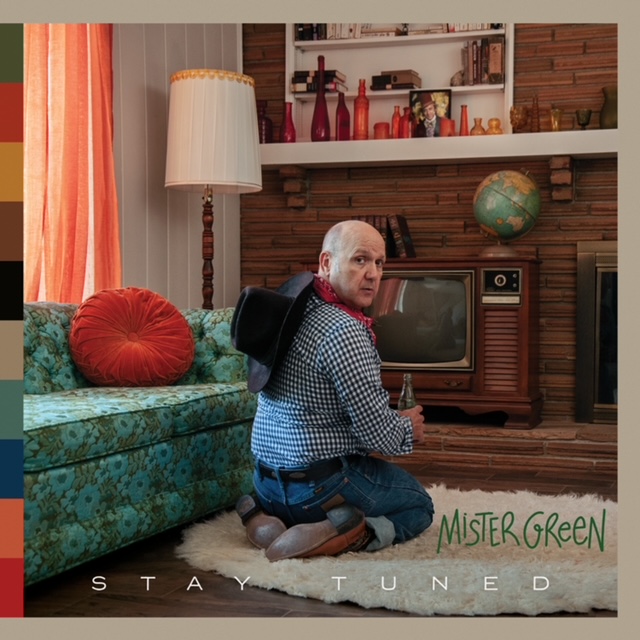 This intrinsic creativity isn't just woven throughout the record but is also depicted in the album cover art work. Featuring the original actor who played "Mike TeeVee" in Willy Wonka, Paris Themmen, the cover was taken by renowned photographer Jim Herrington (who has photographed everyone from Dolly Parton to Keith Richards) and shows Themmen, who was obsessed with TV in the film, in the same wardrobe 50 years later watching the same TV. According to the duo, Themmen's appearance, as well as a strategically-placed photo of Gene Wilder, are homages to their favorite film.
The official tracklisting for Stay Tuned is:
Annabelle (Produced by Mark Renk and Jim Kaufman)
California Nights (Produced by Mark Renk)
For Better Or Worse (Produced by Mark Renk and Jim Kaufman)
Mary Jane's Last Dance (Produced by Mark Renk)
Ft. Lauderdale (Produced by Mark Renk and Jim Kaufman)
Small Town Pretender (Produced by Mark Renk)
What He Said To Me (Produced by Mark Renk and Jim Kaufman)
Got A Lot (Produced by Mark Renk, Cory Churko, and Shane Gaalaas)
Out Of My Mind (Produced by Mark Renk)
Valray (Produced by Mark Renk and Jim Kaufman)
Sadie (Produced by Mark Renk, Cory Churko and Shane Gaalaas)
Follow Mister Green @mistergreenmusic