Jill Scott was Hidden Beach's first artist to sign to the label and, to date, she is their best-selling artist. The inaugural release, Who Is Jill Scott? Words and Sounds Vol. 1, has sold 2.4 million units and was nominated for four Grammy Awards. Hidden Beach is in full support of Jill Scott's Instagram Live Battle with Erykah Badu. They are scheduled to appear in the next installment of Swizz Beatz and Timbaland's VERZUZ Instagram Live series. Timbaland announced the exciting news on Twitter, writing, "It's time for the Queens on Verzuz."
This is the first female charged battle, The VERZUZ Instagram Live series has seen an exciting set of matchups so far, first between Swizz and Timbaland themselves, followed by DJ Premier versus RZA, Teddy Riley versus Babyface and T-Pain versus Lil Jon. Jill Scott and Erykah Badu will go head-to-head on Instagram Live May 9, 7 p.m. EST.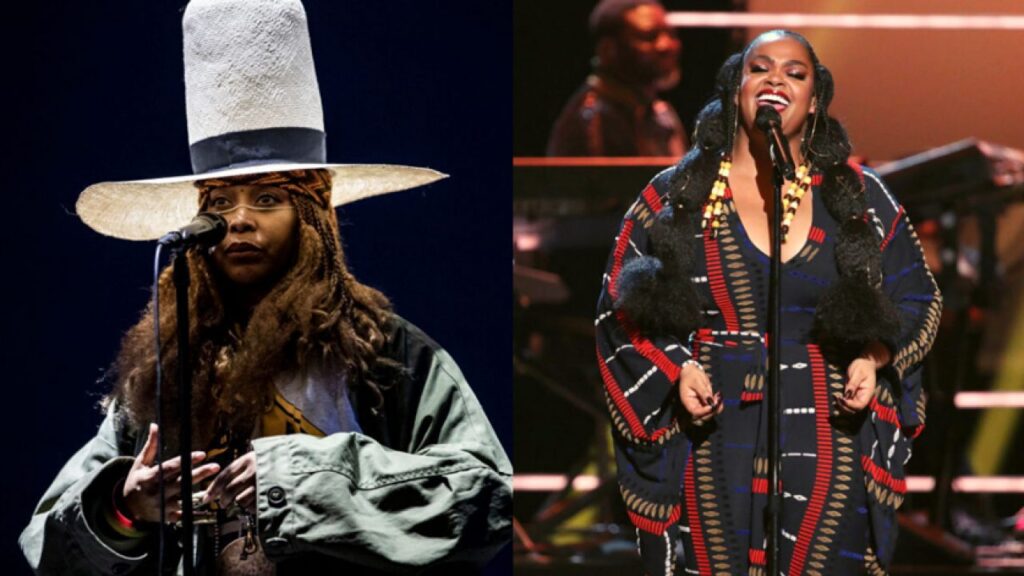 R&B fans will get to see two queens get in the ring, when Jill Scott belts it out against Erykah Badu in Swizz Beatz and Timbaland's "Verzuz" battle series on Instagram Live on Saturday. The mother of all neo-soul showdowns is going down this Mother's Day weekend.
The former tour mates — who have won seven Grammys between them — will face off in Verzuz, a collaboration with Femme It Forward. To watch the battle, you'll need to download the Instagram app in order to stream it live.
"I'm excited and honored to be able to witness a historic and cultural moment such as this. The Hidden Beach family is ready to cheer Jill on!" says Steve Mckeever."
It's fitting that this is all going down 20 years after Scott, released "Who Is Jill Scott? Words and Sounds Vol. 1" under the Hidden Beach label. Two decades later, they're both still OG's in the game. May the best diva win!