Special Guests Eric Benét, Maxine Ashley, Carter Ace, and More.
THE FEDERAL BAR NORTH HOLLYWOOD RSVP HERE
5303 Lankershim Blvd. North Hollywood, CA 91501
If you love Anderson Paak, Bruno Mars and those putting non-digitally-modified music back on the map, you're about to love the sonic stylings of bandmates Sammy, Jon, Ethan and Josh. This fun squad of crazy-talented showmen are making serious waves on the music scene with a brand new record deal in hand. Four of the dopest young musicians you'll find in these LA streets. They go by the unforgettable name: Phat Yaki.
In this age of youth activism, yoga and vegan burgers, fans crave more than high-gloss, electronic driven sounds to crush their latest TikTok dances. A whole new generation has begun looking for some organic, handcrafted vibes to feel something real. And 'the phat yak' is all about that. These Southern California natives have joined forces to create a vibe that can't be made on a smartphone app. Phat Yaki is about free-range music that is raw and real.
Yaki members Sammy, Ethan and Jon met in performing arts High School jazz band. Noticing each of their passions for music, the fellas were encouraged to link at the suggestion of their school's music director. It proved to be a genius move because after the boys began to jam and hang they never looked back. They honed their skills, grew their sound and enmeshed their talents into a perfect union. And when they later added Josh to the recipe and formed Phat Yaki, they became a seamless blend of flawless soul.
"Phat Yaki" means a stew made with varying, exotic ingredients from all cultures and races. And when you see and hear the soulful quartet on stage, the name becomes their perfect description. All of the boys are fearless musicians who play multiple instruments. Sammy, Ethan and Jon still credit the elite program at CHAMPS charter high school of the arts for the amazing and successful musicians they have become. Musically reared under the tutelage of famed music director, Mr. Byrd, the boys musically thrived to levels of talent that only bands double their age could accomplish. After graduating from Charter back in 2016, they enrolled in CalArts to perfect their sound even more.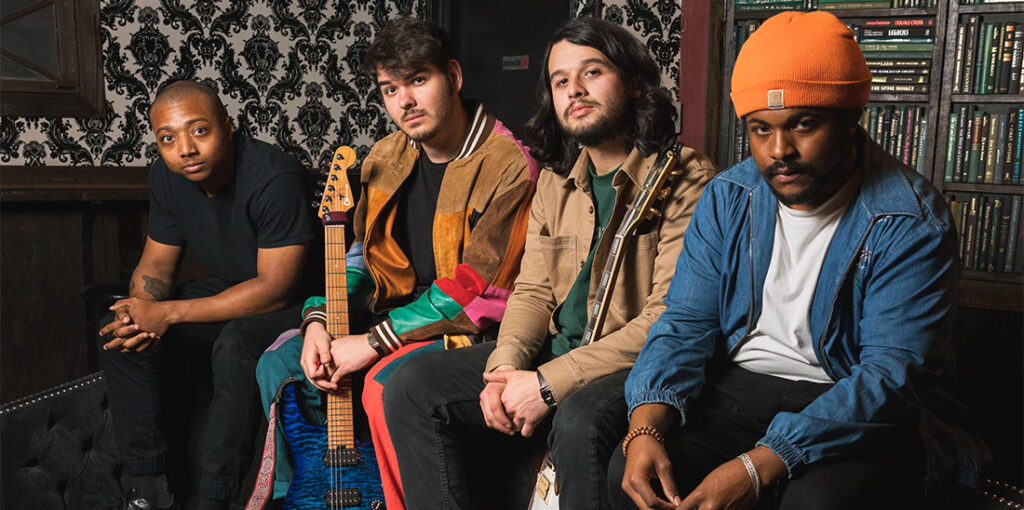 As natives of tinsel town, it didn't take long for the band to be discovered by famed music business executive, Alison Ball––former VP at Warner Brothers Records, current President at TuneGo music tech company. After hearing the extraordinary young talent––(comparable to a modern version of The Roots or Brand New Heavies)––Ball immediately brought the boys to Hidden Beach Recordings for an ASAP deal.
Ball knew that when it comes to the music business, music culture and the evolving sounds that drive both, the pendulum swings back and forth between electronic and musician driven sound decade after decade. For seasoned pros it's almost predictable. Vets know when the arising generation is getting hungry for something new.
When a reporter recently asked the young showmen where they saw themselves in five years, they basically said: happy, being creative, playing with people they love and taking home a truckload of Grammys.
Keep your eyes on this incredible new act. Phat Yaki is on the precipice of the next movement in music.
THE FEDERAL BAR NORTH HOLLYWOOD RSVP HERE