Let's Get Together For Christmas Will Prep Fans For Her Much-Anticipated New Album Reverberate, Slated For An Early 2021 Release
Renowned Singer-Songwriter Laura Cheadle, who recently inked a worldwide distribution deal with So Bold Entertainment/ Sony Orchard, has announced that she will be giving the gift of music this holiday season as she unveils details for her new seasonally-inspired EP.
Let's Get Together For Christmas will be available on all DSPs starting Wednesday, December 1 however it is available for pre-sale orders now at: https://music.apple.com/us/album/lets-get-together-for-christmas/1593594930. The lyric video for the album's single "Giving You For Me Christmas" is available now at "Giving You Me For Christmas" Video.
Inspired by her own love of Christmas and growing up in a musical family where performing together during the holidays was a tradition, Cheadle says this was especially important to her this year because "We really need to come together, especially during these hard times."
"As a musician, I feel it is my responsibility to put out music that encourages love and kindness," said Cheadle. "There's no better time than the holidays to spread messages of hope and joy."

~Laura Cheadle
Let's Get Together For Christmas features nine songs, including five original tracks. According to Cheadle, the five that she wrote "really showcase my soulful style with blues-driven elements" while the classics are those that "were part of her childhood growing up."
The album, which was recorded, produced, mixed, and mastered by her father, legendary Philadelphia musician James Cheadle (Cheadle has worked with everyone from Jerry Ross for Jerry Butler, Harold Melvin, The Blue Notes and The O'Jays to DJ Jazzy Jeff, Don Cornell, The Four Aces, Grover Washington Jr. and The Soul Survivors), was recorded at her father's studio Swedesboro Music Studio in Swedesboro, NJ. Her father also performed keyboards, piano, guitar, bass, synth, strings, drums, harmonica, and lent background vocals to the album.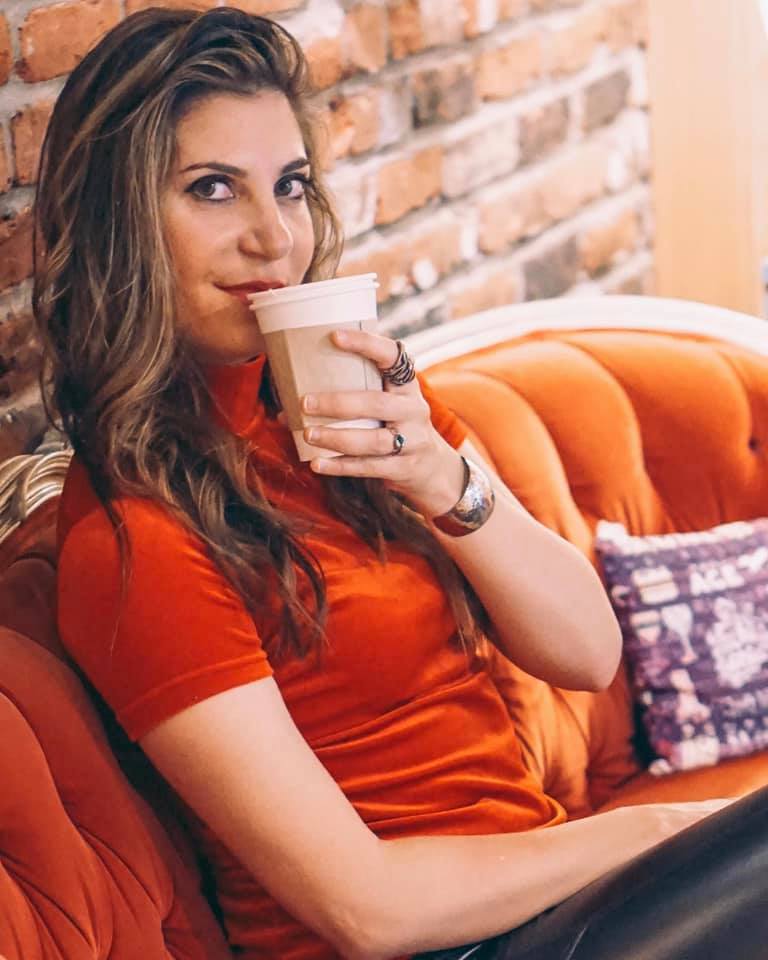 The official tracklisting for Let's Get Together For Christmas is:
At Christmastime (Laura Cheadle)
Blue Christmas (Billy Hayes and Jay W. Johnson)
Christmas In My Life (Laura Cheadle)
Giving You Me For Christmas (Laura Cheadle)
Here Comes Santa Claus (Gene Autry and Oakley Haldeman)
Let's Get Together For Christmas (Laura Cheadle)
Red Ain't Everything (Laura Cheadle)
Silver Bells (Jay Livingston and Ray Evans)
The First Noel (John Linton Gardner)
Cheadle's holiday album previews her much-anticipated new album Reverberate, which is slated for an early 2021 release. Describing the record as "embodying an R&B vibe with her signature pop elements woven throughout,"this will be Cheadle's ninthstudio album.
Her previous releases earned her critical acclaim and highly-respected awards including "Best Indie Jazz/Blues Band" at WXPN sponsored Tri-State Indie Music Awards, named the "Musician Of The Decade 2020" for Elephant Talk Indie Music Awards, selected as one of "100 Women We Love" in Go Magazine, and declared a "Super Woman" in South Jersey Magazine.
She is also an Endorsed Artist for Traveler Guitar (home to such artists as Zac Brown, Aerosmith's Tom Hamilton, Shinedown's Eric Bass, and more) and has shared the stage with such esteemed bands and performers as The Jonas Brothers, Sister Hazel, Spin Doctors, Ryan Cabrera, Kasim Sulton, Terrence Simien, Garland Jeffreys, John Oates/Hall and Oates, Average White Band, Clarence Clemons III for Bruce Springsteen's After Party and Constantine Maraoulis of American Idol.
For more information about Laura Cheadle, visithttps://lauracheadle.com.
Follow on social @LauraCheadleMusic (FB), @LauraCheadleMusic (IG), @LauraCheadle (Twitter), @LauraCheadle (YouTube)