"A powerful voice has arrived on the jazz scene, and he's a bad dude." –Jimmy Heath
Called "an old spirit in a young man's body," Jazz saxophonist, educator, composer and arranger Tim Mayer has dedicated his life's work to mastering the language of Jazz as a saxophonist. This becomes evident upon hearing him, and is why he is in demand in a variety of musical settings.
Tim's exposure to music began at age 4, when he learned to work his parents' record player. His favorite records were by Wes Montgomery, Ahmad Jamal, Bill Evans, and Martin Denny. He started playing saxophone when he was ten, and began learning jazz at Florida State University's Summer Music Camp in 1980, where he found himself studying with many young and talented musicians including Marcus Roberts. In December of 1990, Tim began what was to be a three-year stint working aboard the cruise ships. This provided him with the opportunity to study a variety of styles and play in big bands that accompanied entertainers Al Martino, Vic Damone, Diahann Carrol, Bobby Rydell, Connie Stevens, Jack Jones, and many others. WWW.TIMMAYERMUSIC.COM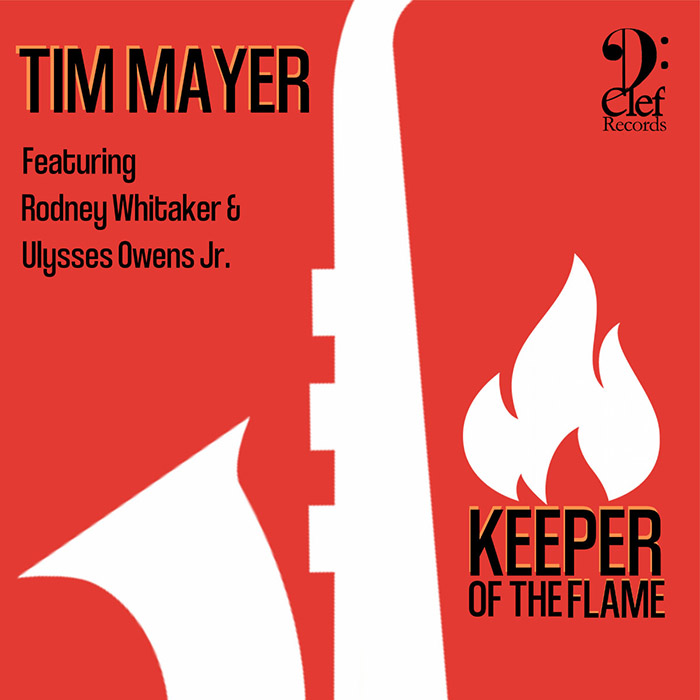 In September of 1993, Tim attended Berklee College of Music in Boston where he studied privately with Andy McGhee, George Garzone, and Bill Pierce. In 1998, Tim opened for Chucho Valdez at the Baranqui Jazz Festival in Baranquilla, Columbia. In February of 2003, he performed and recorded with the RG Jazz Orchestra in Tenerife, in the Canary Islands of Spain. That same year, he partook in the 4th Seminar and Jazz Festival in Xalapa, Mexico as a performer and clinician.
Tim has performed locally in Boston as a member of the Ryles Jazz Orchestra, which has featured visiting artists John Faddis, Bob Mintzer, Marvin Stamm, Arturo Sandoval, Nick Brignola Bobby Shew, and Ed Calle, percussionists Eguie Castrillo, Horacio "El Negro" Hernandez, and Giovanni Hidalgo; trombone greats Phil Wilson and Slide Hampton, and pianists Kirk Lightsey (in Seville), and Danilo Perez. Tim Mayer and Rusty Scott have collaborated to perform a tribute to the Tough Tenors (Johnny Griffin/Eddie "Lockjaw" Davis) and the Boss Tenors (Sonny Stitt/Gene Ammons), which has featured on different occasions as special guests Bill Pierce or Andy McGhee.
In 2007, and 2008, Waitiki won consecutive Hawaii Music Awards for three consecutive releases, Charred Mammal Flesh, Rendezvous In Okonkuluku, and in 2009, Paradise Lost And Found, which was produced by Jim Beloff featuring the arranging and instrumental talents of Waitiki, is nominated for the award.
2009 has also seen a Grammy nomination for another group with which Tim has been affiliated for a long time. La Clave Secreta, the Timba Salsa brainchild of pianist/arranger Gonzalo Grau, was nominated for Best Latin/Caribbean Album. While it didn't win, losing to Jose Feliciano is hardly a disappointment.
2011 is the year Tim's first recording as a leader, Resilience, is released to superlative critical acclaim. With a rhythm section that is tops in the business, comprised of George Cables on piano, Dezron Douglas on bass, and Willie Jones III on drums, with guests Greg Gisbert, Dominick Farinacci, and Claudio Roditi on trumpet, Mark Whitfield on guitar, and co-producer Michael Dease on trombone, this release explores both the familiar and the fresh sides of the post-bop genre.
The end of 2011 has also seen high profile concerts in large ensemble settings. On Dec. 4, at Boston Conservatory, Tim played as a featured member of the handpicked Progressive Jazz Orchestra, which performed compositions and arrangements of Gunther Schuller, George Russell, and Robert Graettinger, directed by Gunther Schuller, in front of a full house and to high critical acclaim. Also, he performed later with Waitiki 7 in conjunction with the Idaho State Civic Orchestra in front of a sold-out Stevens Performing Arts Center at University of Idaho, Pocatello, also to critical acclaim.
In 2012, Tim joined the Honolulu-based Exotica powerhouse Don Tiki for a West Coast tour that included concert halls in Honolulu (Doris Duke Theater), Seattle (Benaroya Hall), and Los Angeles (Walt Disney Performing Arts Center).
An homage to recently deceased Hard-Bop legend and pianist Horace Silver, of Cape Verdean descent, was planned for July 2014. Tim was invited to organize a quartet and perform in Mindelo, and featured pianist Victor Gould, bassist Russell Hall, and drummer Willy Rodríguez. Later that year, Tim joined the faculty of the Centro de Estudios de Jazz de al Universidad Veracruzana, in Xalapa (México) as a full time professor.
As artistic director for the Festival Internacional JazzUV, Tim selected and performed with some of the groups, including Orlando Maraca Valle's Latin Jazz All Stars. This led to a tour the following summer, with performances at festivals in Europe and the US.
Also in 2016, Tim performed with the Brubeck Brothers Quartet in Key Largo, FL.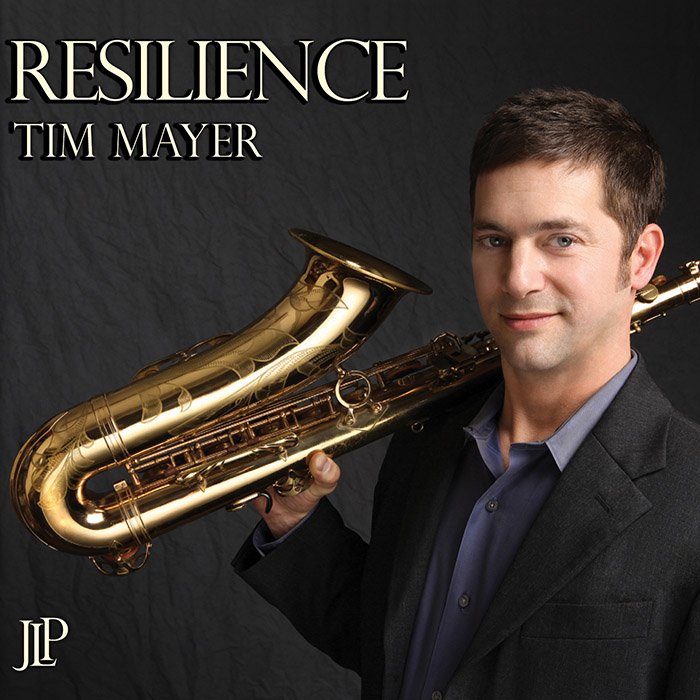 In 2017, as artistic director for the 8th edition of the Festival Internacional JazzUV, Tim performed with the Roberto Picasso Quintet, with vibraphonist and renowned educator Victor Mendoza, and was a featured soloist with the Orquesta Sinfónica de Xalapa.
For the 9th edition, in 2019, Tim led a big band comprised of the top musicians in Xalapa which accompanied legendary trombonist Steve Turre in a set featuring works of J. J. Johnson and many of his own compositions and arrangements. Following the Festival, Tim organized a few nights of performances in Mexico City for a quintet featuring Steve Turre, Emmet Cohen, John Webber, and Alex Kautz.
Following the COVID pandemic, during which Tim devoted himself to finishing a Masters Degree in Composition at Veracruz University's music department, as well as developing a great amount of material for release, Tim and Michael Dease were finally able to finish a long-standing project, Tim's second CD as leader, titled "Keeper Of The Flame." Featured on this recording are Rodney Whitaker, Ulysses Owens, and pianists Miki Hayama and Emmet Cohen.
Since 2001, he has been on the Berklee faculty teaching at the Saxophone Weekend, the Five-Week Program, Berklee's City Music Saturday School and as Outreach faculty at Boston Arts Academy, and filling in for various faculty members during the year.
Professional endorsements include LeBayle Mouthpieces, which are custom made by hand by renowned craftsman Fred LeBayle, out of his Brooklyn, NY workshop, D'Addario Reeds, and is sponsored by Casa Veerkamp in Mexico City.