"The hunger of youth, the talent of experienced young musicians and their ability to meld together a truly unique, 21st Century jazz sound that would make the old school jazz Jedi council proud." – Neon Jazz
Black Tie Brass (BTB) is a horn driven jazz funk band from New York second album called Mostly Covered on the 19th of January, 2019 on which you'll find three original songs and three cover songs given their signature arrangement and orchestration style.
"We combine some of our favorite funk tunes with arranging pop songs in our own way along side our own originals. We want to keep you dancing and singing a song when you walk out." says the band leader, Ryan McNulty and adds: "Mostly Covered has been a long time coming and you won't be disappointed with our growth as musicians and as a band!"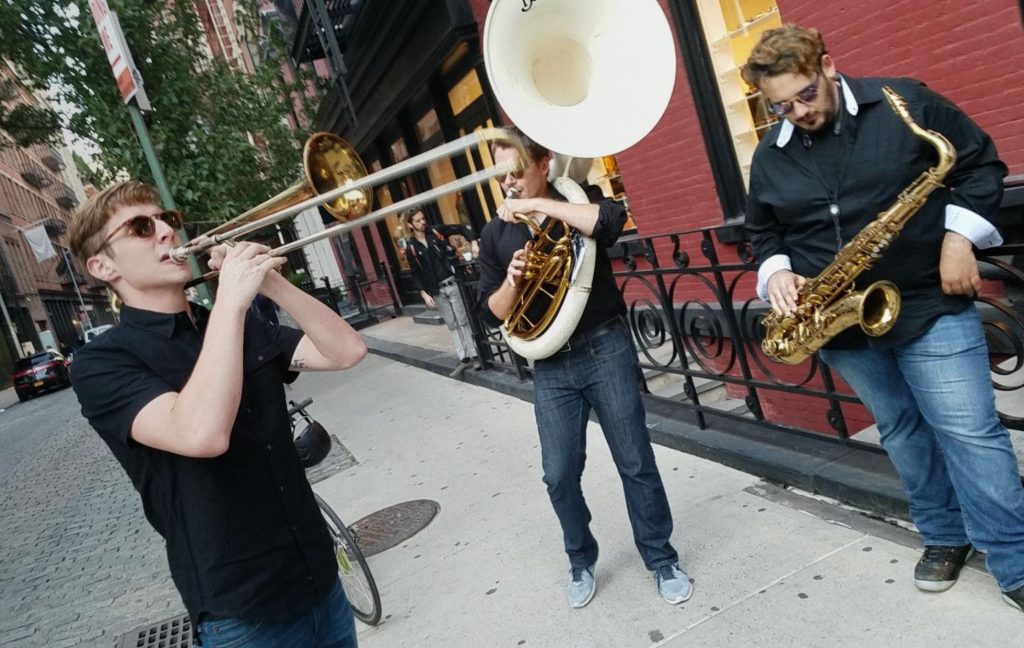 They released their first self-titled album after a successful Kickstarter campaign in 2014.
BTB combine the presence of a New Orleans brass band with the sound of a funk band create a musically invigorating experience. Having played together for many years, the core of the group came together in 2013. Drawing from many genres such as jazz, pop, funk, R&B, and hip-hop, they created a fulfilling musical experience for performer and listener.
Black Tie Brass has been the backing band for numerous acts from Nick Tangorra to Robbie Rosen to Sal "The Voice" Valentinetti. Under the artistic direction of Ryan McNulty, BTB performed on Sal Valentinetti's debut album which hit #1 hit #1 on the Billboard Jazz, iTunes Jazz, and Amazon Jazz charts.
[spotifyplaybutton play="https://open.spotify.com/album/2KksBqAg4U7oWXTlZmIZ8z?si=2A4FiFxqQKCfxcUd_UhAaA"/]