"River" Will Be Featured On The Joy To The Burg Album, Which Raises Money For Harrisburg's Homeless Population
Ethereal melodic rock duo Stereo Glow has announced that they are presenting fans with the gift of music this season as they unveil their new holiday single and video "River." Available on all DSPs and at https://youtu.be/Ug5Q61xGnFM on December 9, the song is part of a charity initiative entitled Joy To The Burg, which raises money for the homeless population in Harrisburg, PA through an album of locally-produced seasonal songs.
"We were inspired to contribute something we love to help with this complex issue in an actionable way," said Mark Burke of Stereo Glow. "it also helps keep the local arts community alive with a fresh collection of songs for everyone to enjoy during the holidays – all created from the power of many artists coming together."

~ Mark Burke of Stereo Glow
Stereo Glow's track "River" was originally written by Joni Mitchell, and according to the artists, is one that they always held dear "as an homage to the darker side of the holidays." However, to add their signature sound to the classic, Jessica Jellen and Burke of the duo decided to incorporate parts of "In the Bleak Mid-Winter," a poem from 1872, then a song in 1906, to further accentuate the moody atmosphere they wanted to create in their interpretation.
"This time of year can be difficult for some, as we all know, and we wanted to express and represent that part of the emotional spectrum," said Jellen. "We feel that an openness to these feelings is what makes us whole, connected, and human. It is our desire that, perhaps, someone experiencing them can feel safe and even inspired in this song, as we do."

~Jessica Jellen of Stereo Glow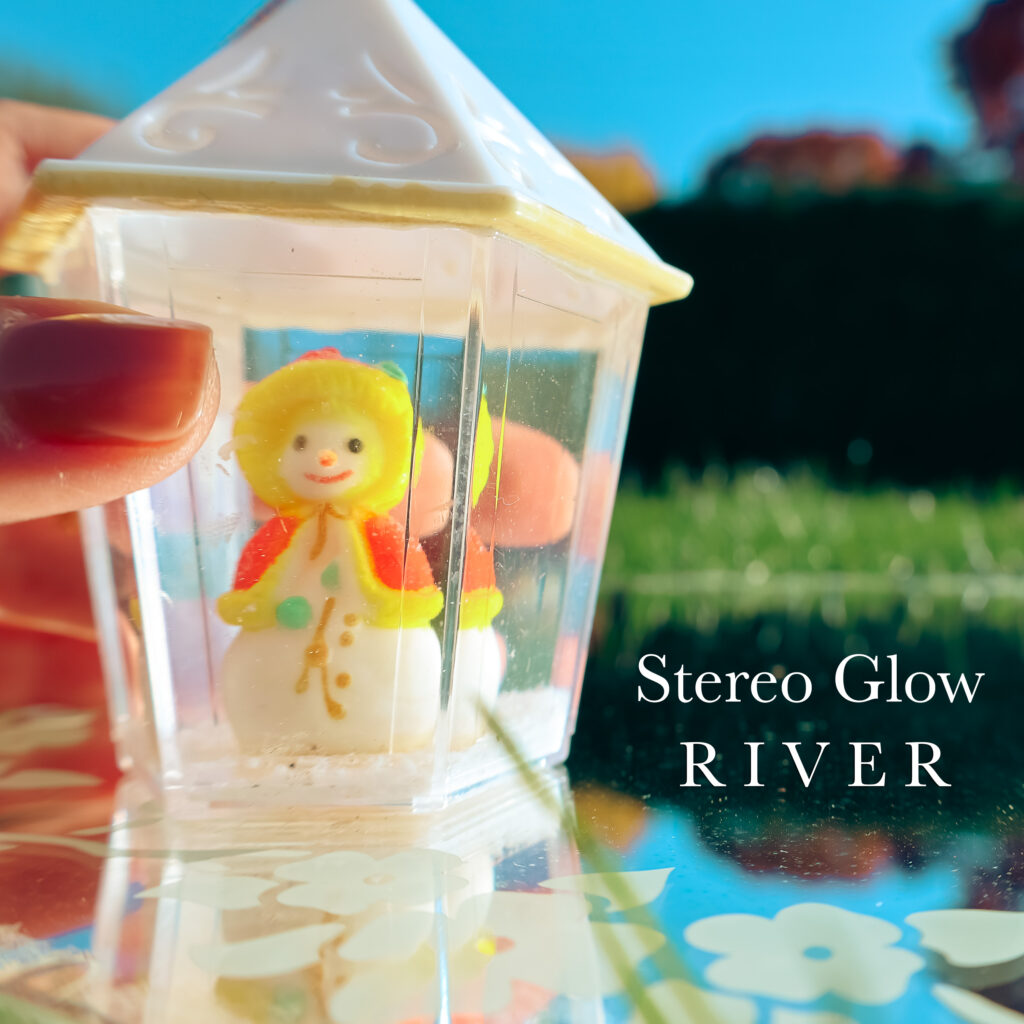 "River" was produced by Burke and Jellen and mixed by Howie Beck, a Canadian musician, mixer, producer and three-time Juno Award nominee. The song was mastered by Mariana Hutten Czapski, part of Toronto-based Lacquer Channel Studio, which is owned by Noah Mintz. Czapski's goal is to expand women's involvement in the music and audio industry and has worked as a mentor for young women in Toronto.
"It was a honor collaborating with Howie and Lacquer Channel Studios, who have worked with artists we deeply admire such as Feist, Broken Social Scene, Sarah Harmer and Charlotte Day Wilson," said Jellen.
"River" is the first of a new collection of songs from Stereo Glow. The duo will release a series of singles and videos in the New Year.
For updates on Stereo Glow, follow them @stereoglow.